About
Smart. Strategic. Affordable.
We make websites, interfaces, and illustrations that achieve your goals.
Since 2013, our team has made Yale's digital environment more usable and has expanded its service portfolio to include website planning and building on the YaleSites Drupal platform, consultations, user interface (UI) design, graphic design, illustration, and digital displays. We provide Yale clients with an affordable alternative to an outside agency, and our projects meet Yale standards for identity, usability, and accessibility.
Are you interested in working with our team? Review examples of our work or contact us to request an estimate.
Meet Our Team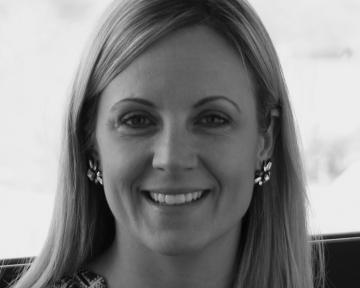 Taber Lightfoot
UX Design Manager
Taber has been a member of the UX & Design Services team since January 2014. She has worked in higher education for 15 years with a focus on delivering high-quality services in
web,
communications, marketing, project management, and
user experience
. Prior to joining Yale ITS, Taber worked in Yale's Office of Public Affairs and Communications, where she played a key role in the daily operations of Yale's social media presence. She also held several web
/communications
positions at the Yale School of Management.
Taber received a
B
achelor of
A
rts in communications from Colby-Sawyer College and a Master of Science in interactive communications from Quinnipiac University. In her current role as UX Design Manager, she leads a team of UX designers and project managers and also
leads
the day-to-day operations of the team to
ensure things are
running smoothly.
Dana Lipnickas
Senior Digital Producer
Dana Lipnickas joined the UX
& Design Services
team in July of 2016. Prior to joining Yale ITS, Dana worked in Finance and Business Operations (FBO) on the Change Leadership & Communications team where she was the Website Manager working on the It's Your Yale project. In that role, she helped condense 47 websites into one and assisted the migration effort for all FBO content.
Before she came to Yale, Dana worked at CNN for eight years, where she was the Senior Web Designer for CNNMoney.com. She was then promoted to Studio Manager where she managed a team of
seven
designers.
Dana holds a Bachelor of Fine Arts in
g
raphic
d
esign from the Rhode Island School of Design and has nearly 20 years of web design experience. In her current role, she will be a representative and an advocate for clients' needs while guiding web projects from requirements gathering through launch.
Sylvia Perez
UX Researcher
Sylvia Pérez joined Yale ITS in August 2015 as part of the
Brian J. Wolson Early Career Development Program
.
She was a part of the
UX
& Design Services team during her second of three six-month rotations focusing most of her time on conducting usability tests for a number of websites and applications. In February of 2017, she officially joined the team as a UX Researcher.
Sylvia received a Bachelor of Science
degree
from Southern Connecticut State University in computer science with a minor in management information systems.
On the UX & Design Services team, Sylvia will be responsible for designing, conducting, analyzing, and reporting on user-centered design research and usability testing. She will help clients understand the needs of their users so they can build compelling user-centered products and services.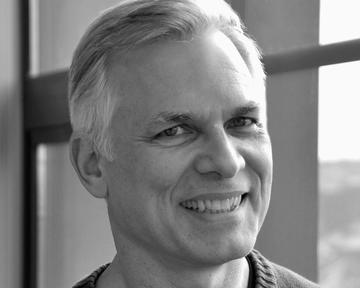 Mark Saba
Senior Designer & Illustrator
Mark has been working at Yale for 28 years as an illustrator and graphic designer. He started out at the medical school where he produced medical illustrations and bioscience graphics, eventually managing a team of illustrators, photographers, and administrative personnel. Now at User Experience & Design Services, he continues to provide illustration and graphic design services for both print and web.
Mark studied in the pharmacy school at the University of Pittsburgh before transfering to Wesleyan University, where he received a B.A. in English. Subsequently he received an M.A., also in English, at Hollins College.
He is also a painter and author of fiction and poetry.
Caitlin Thompson
Service Manager
Caitlin joined the UX
& Design Services
team in October of 2016. Prior to joining Yale, she worked
in
the financial and automotive industries in marketing and communications where she managed the communications strategies for several organizations.
Before pursuing a career change, she spent six years working as a nurse. Caitlin is excited to be able to leverage her past experiences and training in the healthcare field to better assist her variety of clients with their web needs.
In her role as the service manager, Caitlin will be working closely with the Yale community, vendors, and IT staff to assist clients in navigating options for planning and building websites and web applications.
Caitlin holds a Bachelor of Science in business management from Albertus Magnus College where she studied marketing communications.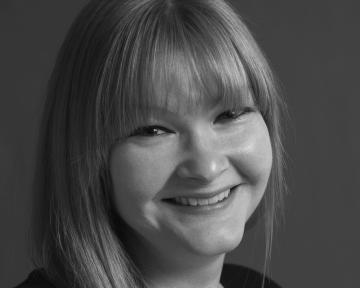 April Tiddei
User Experience Designer
April Tiddei joined the
UX
& Design Services team in August of 2016 with more than ten years of experience in the user experience field.
Prior to joining Yale, she worked as a user experience designer launching multiple web and mobile startup applications. She believes that having empathy for the user and understanding their needs is at the heart of every design project. April combines her skills in and passion for UX to ensure that projects are user-centered focused. 
April holds a Bachelor of Science in multimedia and web design from the Art Institute of Philadelphia.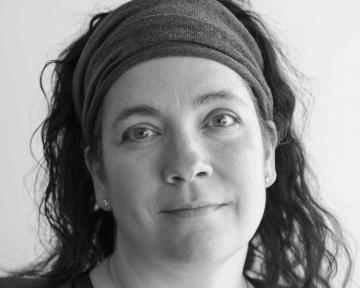 Heather White
User Experience Designer
Heather joined the UX & Design Services team in April of 2017 as a User Experience Designer. She brings many years of web experience in both design and development with a focus on SaaS and mobile applications of the web. Prior to joining Yale, Heather worked for various broadcast media organizations, including BBC America, Sirius XM Radio, C-SPAN, and Travel Channel.
 
Heather holds a Bachelor of Fine Arts in photography from the Corcoran College of Art & Design and a Master of Education in instructional technology from George Mason University.